Nation-wide showcase event to propose
"new normal" of meetings & events (MICE)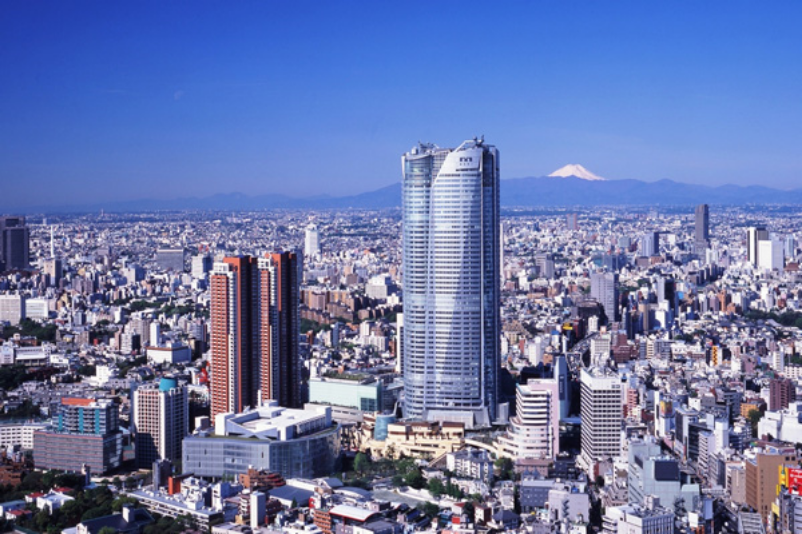 Date: July 24, 2020
Venue: Tower Hall, 49F Roppongi Academy Hills (Tokyo, Japan)
Target audience: event organizers and industry professionals
Free registration
Background
It will (eventually) be possible to hold physical meetings again. The exact timing is unknown, but one day the pandemic will come to an end. However, if the industry simply waits for that day to come, it likely will die in the meantime. It is crucial to find a quicker path to recovery.
Ultimately, organizers are the only ones who can choose if and when they will hold their meetings again. This is not an easy decision. In general, organizers want to hold their meetings in person (real events). They understand the great value that can only be gained by having everyone physically gather together and meet face to face.
However, these organizers are at a loss as how to deal with the risks surrounding COVID-19. No one has ever held an international conference or exhibition during a global pandemic before. Many countries are still struggling to slow the spread of the disease, and the possibility of second and third waves are very real. This uncertainty, and the complete lack of experience on how to deal with it are leading organizers to conclude that they have no choice but to cancel, postpone, or switch to an online format.
Event overview
In response to this, venues and destinations all across Japan are teaming together to hold a MICE Showcase. This will be held simultaneously all across Japan on July 24, 2020 – the same day that the opening ceremonies of the Tokyo Olympics was scheduled to take place. Participating destinations include Sapporo, Sendai, Tsukuba, Tokyo, Shizuoka, Nagoya, Aichi, Toyama, Osaka, Okayama, Matsuyama and Okinawa (as of July 10, 2020).
This event will allow each venue to show their expertise and flexibility in responding to new challenges, based on their guidelines. By visiting showcases, event organizers will experience for themselves that MICE events can be safely be done during a pandemic, how they can be done, and what that experience might feel like for participants. By providing organizers with the knowledge, resources, and real-life case studies they need, this showcase will empower them to make their own educated decisions about holding their events. Organizers will now know that holding real events is an option again.
How to join
This event will be organized as hybrid meeting. You can register for the online program from the registration form. If you are planning your own event in future and would like to learn and to connect with suppliers, please contact info@japan-convention.net for more details.
7.24 Program
12:30

Door Open

13:00

Opening Ceremony

Greeting from the organizer

Shuzo Ishimori, Chairperson, Japan Convention Network

Congratulatory Speech

Tomohiro Kaneko, Vice commissioner, Japan Tourism Agency
13:10-13:30

Greetings and Introduction by local hosts *organized by each local host in their cities

(in Japanese only)
13:30-14:10
Keynote Lecture


What's a "new normal" of meetings and events?

Haruaki Deguchi, President, Ritsumeikan Asia Pacific University (APU)
14:10-14:15
Message from Japan Conference Ambassador
Juichi Yamagiwa, President, Science Council of Japan / President, Kyoto University
14:15-14:25
International Congress and Convention Association
14:25-15:15
Panel Discussion

A Strategic Importance of Inbound Tourism and MICE Activities (meetings & events) in Japan

Moderator
Fuyuhiko Usui, Guest Professor Center for Advanced Tourism Studies, Hokkaido University

Panelists
Tadayuki Hara, Associate Professor Rosen College of Hospitality Management, University of Central Florida

Mamoru Kobori, Secreatry General, Japan Congress Convention Bureau (JCCB); Senior Advisor, Japan National Tourism Organization (JNTO)

Break

15:30-16:30

Symposiums organized by individual local hosts

(in Japanese only)
16:30-18:00

Summary session

*This session will be run with the moderator in Tokyo and local hosts and participants in individual areas Commentator: Shuzo Ishimori, Japan Convention Network and others
Moderator: Yasushi Fujita, Secretary-General, Japan Convention Network

Closing
Registration for online program
Registration
This event will be organized as hybrid meeting. You can register for the online program from the registration form. If you are willing to participate in real showcase, please contact info@japan-convention.net for more details.
Online program
Enter
Online program will be available from 13:00 July 24, 2020. Registration and password required
Organizer:
Japan Convention Network " MICE FUTURE ACTION 2020 Executive Committee"

Cooperating Organizations:
The Japan Tourism Agency
Japan National Tourism Organization (JNTO)
Japan Congress Convention Bureau (JCCB)
Japan Convention Management Association (JCMA)
MPI Japan Chapter
ICCA - International Congress and Convention Association